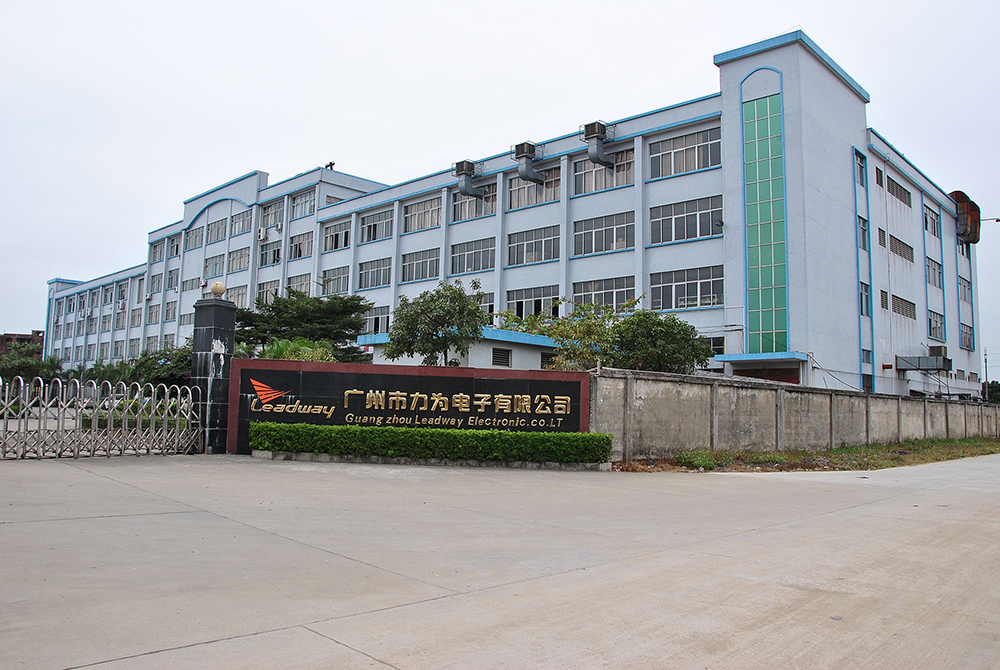 Guangzhou Leadway Electronics Co., Ltd. was established in 1995. It is a leading international high-tech enterprise that provides customized power supply development and manufacturing for various industries. Relying on the technological innovation strength of the switching power supply, it was rated as a technological innovation little giant enterprise, and participated in the key special projects of the national key research and development plan.
The company currently has an automated production base covering an area of 30,000 square meters and a high-standard R&D laboratory, with more than 500 employees, 5 supporting production lines, and an AOI automatic optical inspection system, an ICT test system, and a fully automatic power supply test system. Chroma8000 and other testing equipment; it can complete multiple supporting processing processes such as component processing, SMT patch, automatic plug-in, manual plug-in, wave soldering, ATE and safety testing, aging, assembly, casing stamping, plastic injection molding, etc. The company has built a core management team for more than 20 years. Through scientific and rigorous management, the company has established a strict ISO quality management system, covering all aspects of product design and development, supplier management, incoming inspection, process control and shipment inspection; through advanced The inspection and testing equipment monitors the quality of the products at all stages, ensuring the high reliability of the products and strong production capacity, with an annual production capacity of 3 million units.
The high-quality R&D team with rich R&D experience, scientific management methods and advanced experimental equipment has passed product reliability verification and evaluation, product manufacturability design, product heat dissipation design, product structure design, product safety and EMC design Etc., to provide a total solution of high-quality power supply. Products cover laser drive power supplies, LED constant current power supplies, computer power supplies, server power supplies, industrial power supplies, adapters and other 10-15KW products.
After more than 20 years of hard work and hard work, Liwei Electronics' products are sold in many countries and regions around the world, and are widely used in film projectors, home appliances, industrial control, instrumentation, medical, military, railway, lighting, communications, electricity and other high-tech In the field, it has won praises from many industry customers. In the future, Liwei Electronics will continue to practice the business philosophy of "technological innovation, and act for the people", provide customers with high-quality power supply R&D and production solutions, and become a trusted partner of customers.