Meiji Internet Cafe Chassis Internet Cafe Power Supply 2 million Thanksgiving feedback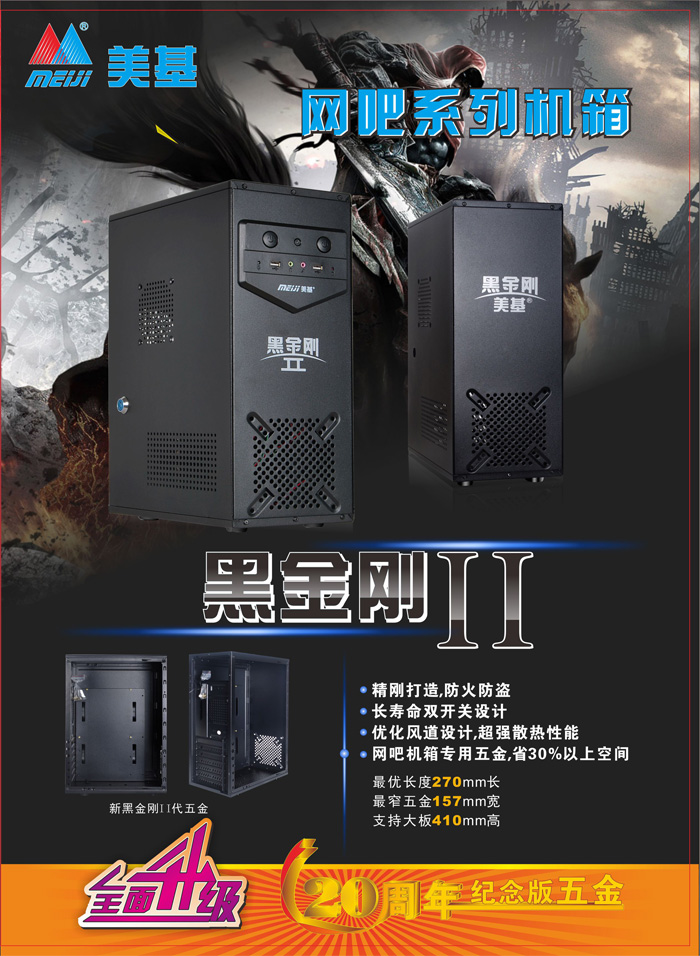 Meiji Internet Cafe Chassis-Black King Kong 2
Meiji Internet Cafe Chassis Black King Kong 2 is fully upgraded, and the hardware of the 20th anniversary commemorative edition has many advantages:
1. Made of stainless steel, fireproof and anti-theft;
2. Long-life double switch design;
3. Optimized air duct design, super heat dissipation performance;
4. Special hardware for the chassis of Internet cafes, saving more than 30% of space;
5. The optimal length is 270MM long
6. The narrowest hardware is 157MM wide
7. Support large board 410MM high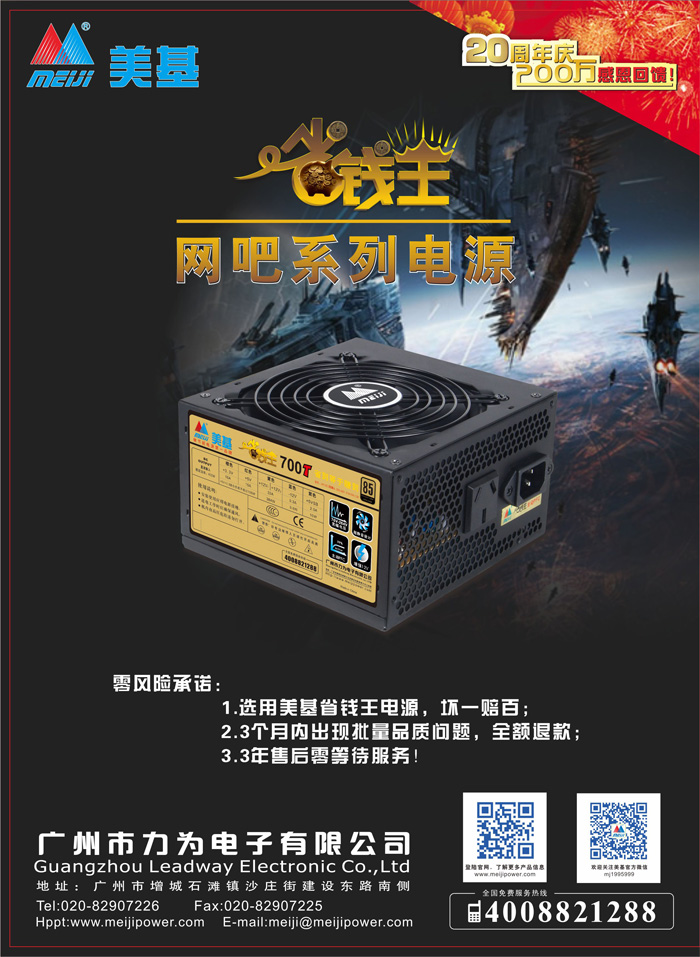 Meiji Internet Cafe Power Supply-Money Saving King Power Supply
Buy and wholesale the power supply of Meiji Internet cafes
Zero risk commitment:
1. Choose Meji Money Saving King Power Supply, and you will pay 100 if you break it;
2. If there is a batch quality problem within 3 months, a full refund will be given;
3. Three-year after-sale service with zero waiting!
It is now celebrating the 20th anniversary of Meji, and we are grateful for 2 million. You are welcome to wholesale computer cases and computer power supplies. This is a rare opportunity. Don't miss it. Please call Meji for details.